Dear Mindfulness Practitioners,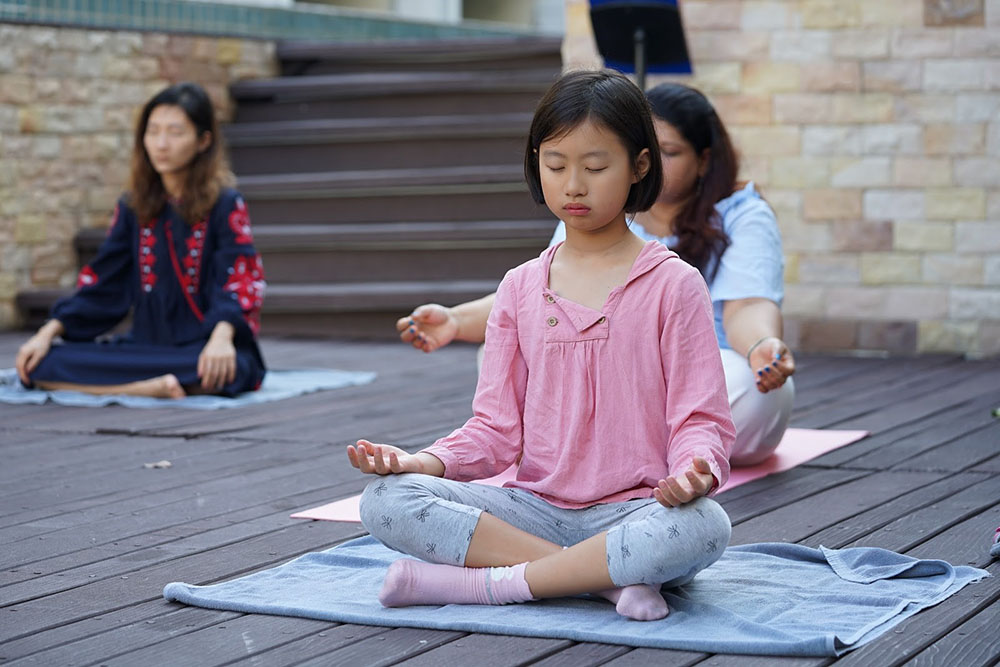 If you ever wonder why I practice mindfulness and meditation, ever since my childhood, I have been a seeker of truth and questioner of reality. As a young girl, I remember wondering why humans had to be born and what our purpose was in life.  Throughout high school, I would normally have conversations with adults about Buddhist teachings and how it leads us to ultimate peace.  In college, I sought to read philosophy from Plato and Socrates to Aristotle and different religious books like, "The Art of Happiness," by Dalai Lama, which was one of the New York Times bestsellers, and "Real Moments" by Barbara de Angelis, a motivational speaker,  to seek out my answers.  
 
Although I grew up thinking that I was creative and well-rounded, I didn't have confidence in academic subjects nor in myself. Through Mindfulness practice and the art of breathing, I discovered an entire new world in my thirties where I suddenly began reading Ph.D. dissertations and other challenging academic articles.
 
Today I feel that I can use both my left and right brains to maximize my potential. I am able to continue growing and remain excited about my life. Although I occasionally encounter health and work obstacles, I can control my weight through mindful eating and exercising. I am also able to regulate my negative thoughts and turn them into positive ones. Most importantly, I am surrounded by people whom I love and people who love me.  All of this has been possible because of Mindfulness.
I wholeheartedly want to pass on all of these wonderful life skills and gifts to the community because these are the skills that make us competent, respectful, kind, and caring. They also generate wisdom, ethical behavior, patience, and resilience. This manual contains useful information that will allow new mindful practitioners to reach incredible goals in the classroom and within themselves. The manual explains why ASB implements a Mindful Education Program and outlines our collective goals.
 
In closing, I would like to thank my mother Mrs. Lakhana Didyasarin, my husband, Chris, my children, Lukie, Luna, and Lee-El, and the ASB Leadership Team for their full support in making our ASB Mindful Education Program as successful as it is today. I would also like to thank my father for believing in me and encouraging me to shoot for the stars in my academic career.
 
Regards,
Nisanart (Gift) Dharmageisirattana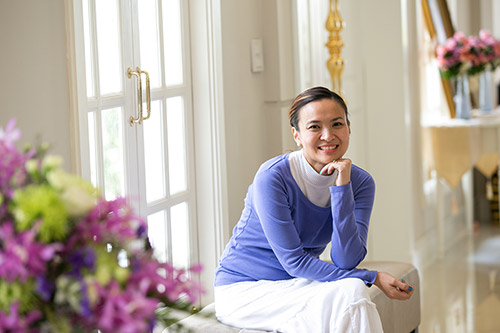 More about the Founder: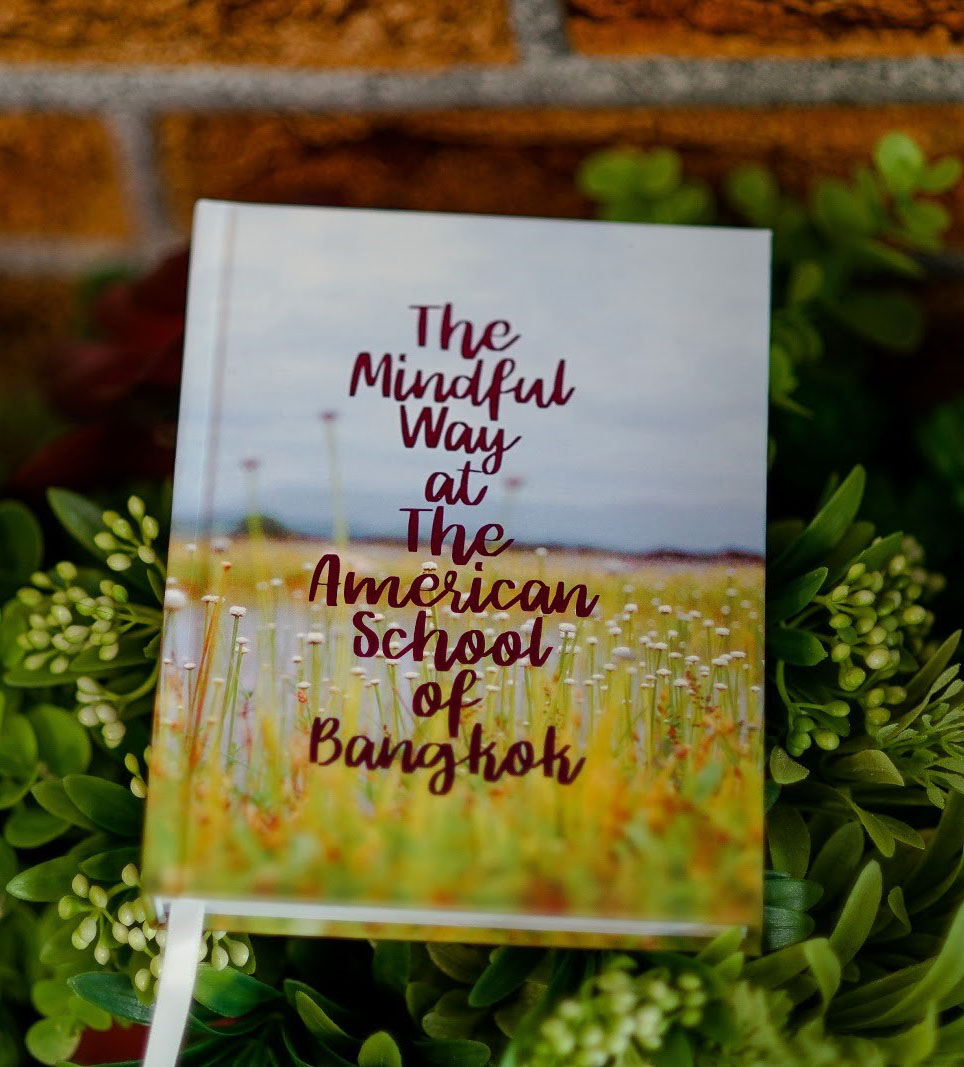 Ms. Dharmageisirattana earned her Bachelor's Degree in Film and Television from New York University (1998) and her Master's Degree in Education Administration in Public Education from Teachers College, Columbia University (2013). From 1990 to 2004, she hosted and produced series of documentaries, various TV shows that were aired on Thailand's national television channels. Currently, she serves The American School of Bangkok Green Valley as Director. Trained at Columbia, Yale, India, Thailand, and France on various mindfulness disciplines, she introduced and implemented the Mindfulness in Education program which was well received by all stakeholders at The American School of Bangkok. She is certified in .b, a UK based mindfulness curriculum. She has delivered mindfulness presentations at EARCOS Leadership Conference in Malaysia, Asia Pacific International School Conference in Hong Kong. She founded the Mindfulness Academy of Asia and serves The Ministry of Education of Thailand and International School Association of Thailand to provide professional development for international teachers. Among her trainees in mindfulness techniques are multibillion-dollar enterprise, Amata Nakorn, professional golfers, executives, doctorate and masters degree students from various universities. In 2018, she published her new mindfulness book, "The Mindful Way" to help teachers and administrators implement mindfulness in schools.