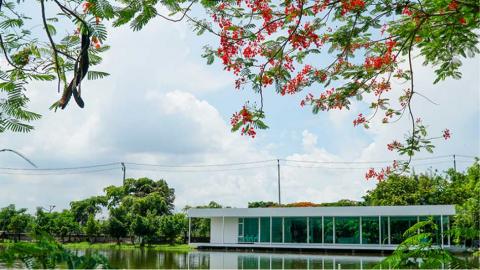 Have you ever read self-help books? Wonder why people worry so much? How can things become better in life? Or how can you feel better each day when you go to work or to school? Mostly, do you believe that it is even possible that life can be better? 
was created to help educators, parents, students, administrators, staff, and everyone find the solution to a better life.
If students and adults are taught to respond before they react, if they can understand how the brain works, how our body can release stress, then it may be easy for people to learn and to be more efficient at work. 
Mindfulness Academy of Aisa founded by Khun Nisanart Thummakesirattana or Kru Gift has had the mission to help society learn  wonderful life skills that make us competent, respectful, kind, and caring. They also generate wisdom, ethical behavior, patience, and resilience. Kru Gift graduated with a Bachelor's degree from New York University in Film (1998) and Television and Master's degree (2013) from Columbia University in Educational Leadership. At 15, she read her first Dharma book Ku Meu Manoot by Bhuddathat Bikhu and went to several mindfulness retreats in Thailand, India, Bhutan. She also spent her time at Plum Village, France, where she encountered Thich Naht Han and learned to understand Buddhism through nature. She was also trained by Columbia University for Self-awareness and Emotional Intelligence by Yale University. In the last five years, she was invited to Hong Kong, Malaysia, Portugal, and Luxembourg to give lectures to international educational leaders about how to apply mindfulness in the classrooms. At present, she is also the Director of The American School of Bangkok Green Valley where more 600 people comprising  students, teachers, parents, administrators practice mindfulness regularly and have seen great results since the implementation in 2012. 
MAA has trained passionate educators who started as beginners in the mindfulness practice to effectively teach mindfulness in the classroom. The academy strives to become a training hub in Asia for international educators, parents,  students, and everyone who seeks to understand the practice of mindfulness for self-regulation, resilience, maximizing abilities, and living a content life. 
Facilities at MAA allow mindfulness practitioners to develop their mindful skills in a natural setting with options for a day training, special classes, and overnight stays.